Here I'd like to present a sample of the musical projects I've been involved in. I'll skip my early musical activities - beginning with those darned recorder lessons as a wee lad, followed by violin lessons and an illustrious career as a vocalist in various school choirs and rock bands, and focus instead on some of my engagements as a bassist in a long string of prog-rock, blues-rock, pop-rock, punk-rock (a one-time mistake) and jazz groups.
Some additional bass covers and playthroughs can be found on my YouTube, of you're interested.



Liquid Memory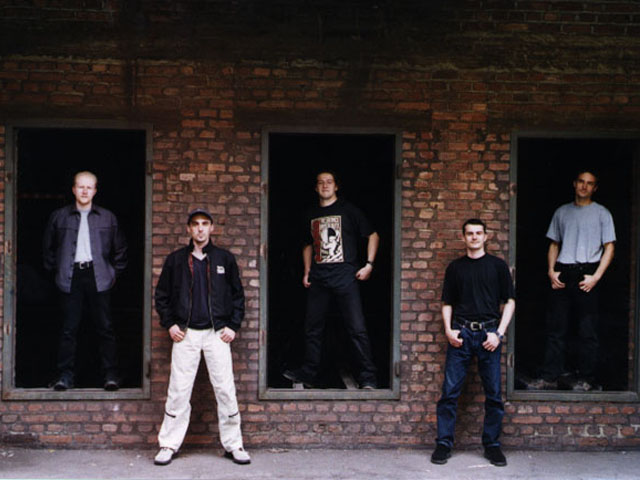 Liquid Memory
, in its best and final iteration, featured (l to r):
Christian Casaccia, vocals
Ardian Ibrahimaj, guitars
David Wirth, drums
Albert Ibrahimaj, keys
Arne Stuermer, bass
I was a member of this very promising and talented prog-rock outfit based in Geldern, Germany from 1996 through its disbanding in 2001. It's really a rare occurance of getting five musicians - all into the likes of
Dream Theater
,
Symphony X
and
Royal Hunt
- together. Sadly, career moves and other issues forced us to call it quits just as everything was finally in place for us to really get going...
Below are two short clips taken from our final demo CD recorded in the summer of 2000:
Fears Inside
© 2000 Liquid Memory
Left In Tears
© 2000 Liquid Memory
Blue Moon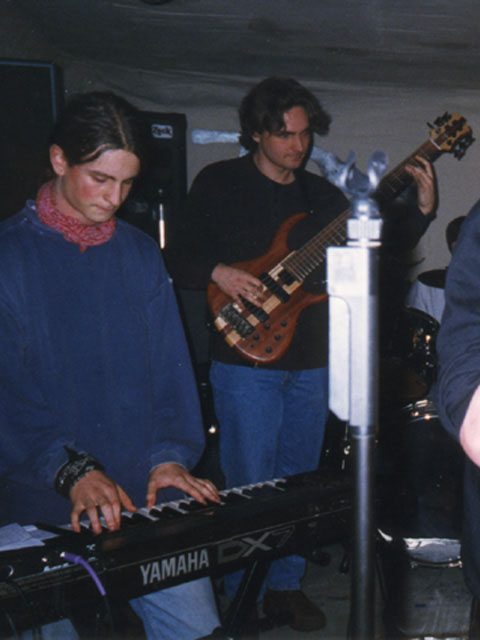 During my studies in Aachen, Germany, I played with a blues-rock band called Blue Moon, featuring:
Michael Greven, vocals
Max Hahn, guitars
Max Schlueter, keys
Misha Wyboris, drums
Arne Stuermer, bass
This was a fun and challenging project, blending elements of blues, rock, pop and jazz, resulting in some pretty cool gigs and always extremely enjoyable rehersals.
The link below is a clip taken from our instrumental track "Sick Puppy". Includes a little fun in 7/8!
Sick Puppy
© 1998 Blue Moon
Legacy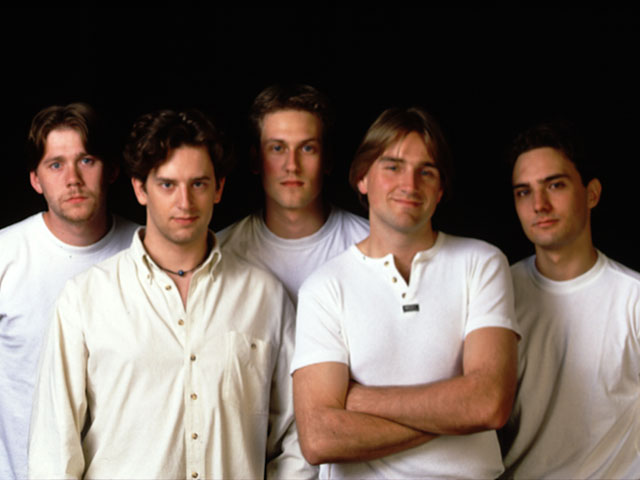 Also while I was a student in Aachen, I played bass in Legacy, made up of:
Martin Dolfen, vocals
Sebastian Keil, guitars
Christian Lischka, keys
Dennis Meven, drums
Arne Stuermer, bass
Beginning as a rock-cover band, we wrote several original songs and went off to record a four-song demo of these in a studio in Duesseldorf.
Below is short clip taken from the ballad "Falling Leaves". Ok, I picked this clip because it features a mini bass-solo. But hey, it's my website. :-)
Falling Leaves
© 1998 Legacy
Entropy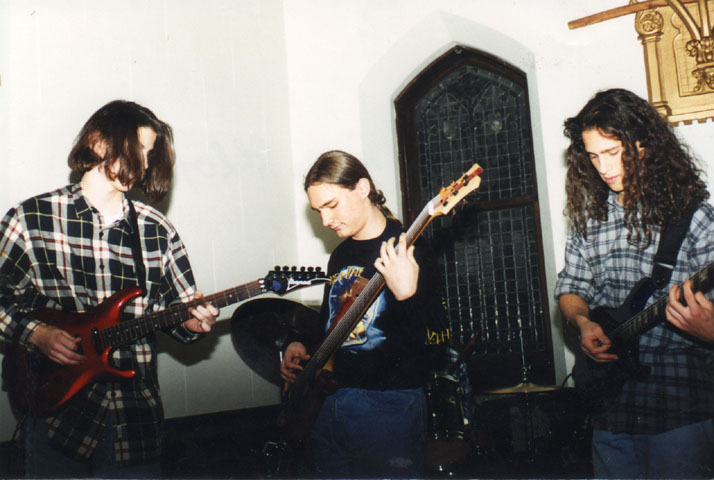 My beginnings as a bass-player can be traced to my high school days in NY. The last band I played in while still in school was "Entropy". Founded around 1992 we were a pretty succesful rock-/metal-band in the White Plains-Scarsdale area until we all moved off to various places of the world to go to college. The band was made up of:
Ken Seligman, vocals
Claudius Mittenforfer, guitars
Doug Zuckerman, guitars
Warren Herold, drums
Arne Stuermer, bass
Those were the days, man! :-) We rocked!
Below are two clips taken from our 4-track demo recorded around 1994 in Warrens' "drum attic". I'm pretty sure Ken as the lyricist had titles for our songs, but somehow they never caught on and thus we still only refer to the tracks by number. Recording Engineer was our guitarist Claude, and if you check some of the later Dream Theater, Paul Simon etc. CD-liner notes you'll see he's come a long way.
#6
© 1994 Entropy
#7
© 1994 Entropy
The next clip is a beautiful little song Claude and myself came up with for our high school graduation ceremony in 1995. Fittingly titled "Divergence", it draws on classical elements and is a guitar and bass duet. I had to try out all the stuff I'd been practicing, so it gets a bit busier than need be in parts...
Divergence
© 1995 Claudius Mittendorfer, Arne Stuermer