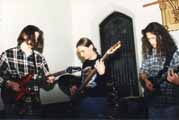 Some members of Entropy playing an out-of-character gig at a castle on the Hudson in NY: Claude, myself and Doug, who's hiding our drummer Warren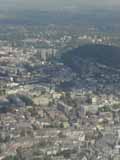 An aerial view of my alma mater Aachen, where I spent almost five years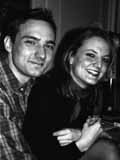 "Vintage" picture of my sister and myself having a nice evening at her place in Astoria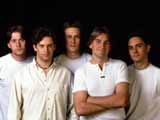 I also did pop-rock, here with Legacy: Sebastian (git), Christian (key), Dennis (drm), Martin (voc) and yours truly on the low end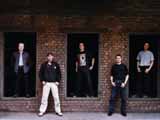 Promo pic of my prog-band Liquid Memory: Christian (voc), Ardian (git), David (drm), Albert (key) and myself (bas).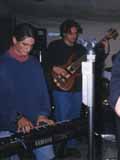 The first very succesful gig with my Blues/Rock-outfit Blue Moon in Aachen: Max on keys, me on da bass, blocking drummer Mischa. To my left would be Max on guitars and our singer Michael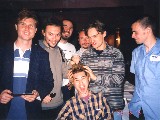 Graduating class 1998 of the Certificate program at John Pattitucci's Bass Collective in NYC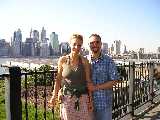 Summer '04 in the city with my sis: View from Brooklyn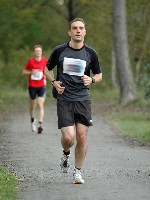 I successfully completed my first marathon on 10/23/2005 - and came real close to my target time of 4 hours, so I'm happy!